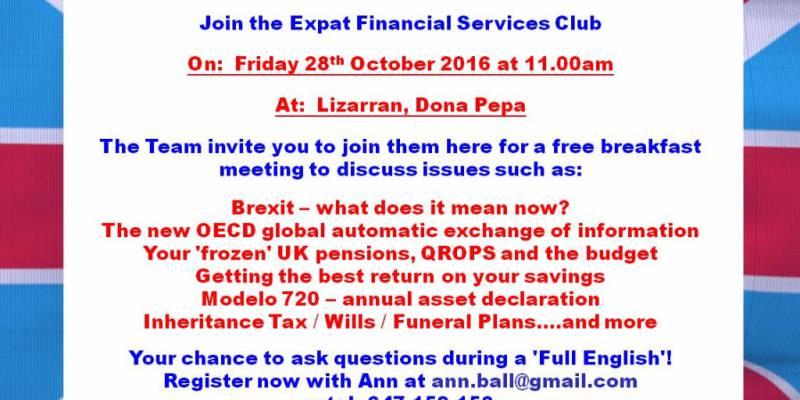 24
Oct
NO SUCH THING AS A FREE MEAL?
Join the Expat Financial Services Club
On Friday 28th of October 2016 at 11:00am
The team invite you to join them here for a free breakfast meeting to discuss issues such as:
Brexit - what does it mean now?
The new OECD global automatic exhange of information
Your "frozen" UK pensions, QROPS and the budget
Getting the best return on your savings
Modelo 720 - annual asset declaration
inheritance Tax / Wills / Funeral Plans..... and more
Your change to ask questions during a "Full English"
Register now with Ann at ann.ball@gmail.com
The select team of experts specialise in finding financial solutions for the global expatriate community
Share