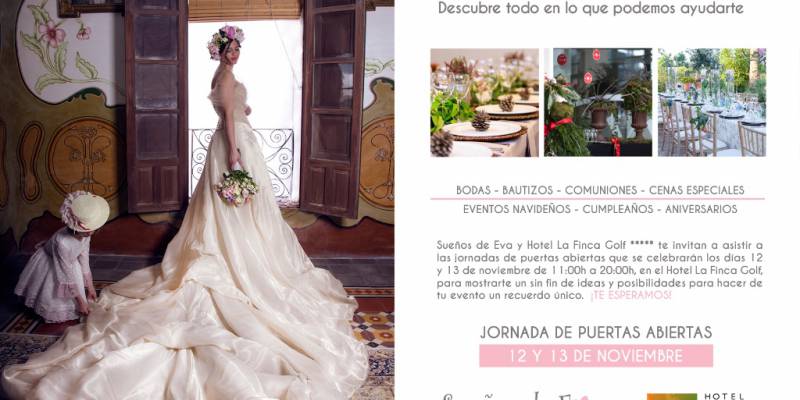 5
Nov
DO YOU HAVE AN EVENT?
DISCOVER ALL WE CAN DO FOR YOU
Weddings, baptisms, special dinners, Christmas Events, Birthdays party, Anniversaries, etc.
Sueños de Eva and Hotel La Finca Golf ***** invite you to attend to the "open day" that will be hold on the 12th and 13th of November, from 11:00am to 08: 00pm, at the Hotel La Finca Golf ***** to show you many ideas and possibilities to make your event unique !! WE WILL WAIT FOR YOU!!
Sueños de Eva
Info@eventoselche.com
Share