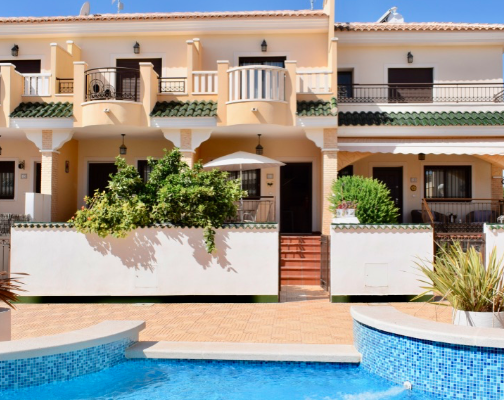 4
Apr
2ND HAND PROPERTY OR NEW PROPERTY
What is a good Property Investment?
After the housing crisis, it seems that customers who continue buying a property makes the same mistakes that led us to the 2008 crisis.
Second-hand housing is up to 50% cheaper than new housing.
How is the value of a home measured? a house is valued for its square meters and the state of it. How is it possible for a second-hand duplex house of 84m2 in Ciudad Quesada to be worth over € 95,000.00 and a new house over € 160,000.00?
Second hand housing is sold in general with furniture, finished garden, grills, appliances, air conditioning in a community with mature gardens and a new home is usually sold without furniture, without bars, without air conditioning etc ... ..
This is a problem since the one who buys a new home pays a lot more per square meter and at the time of selling it is difficult to recover the money invested ....
Here, we send you an example of a second-hand home in Dona Pepa / Lo Marabu, the best neighborhood of Ciudad Quesada, just 4 minutes walk to a shopping area with supermarkets, restaurants, bars, pharmacy, dentists, furniture store , law firm, etc.
For more information about this house, click on this link: FL4471
Gallery
Share